Note from the GROW team: This page is being updated in an effort to provide you with the most accurate and timely information. In the meantime, please visit the rest of our website to learn more about the tactics to manage herbicide-resistant weeds.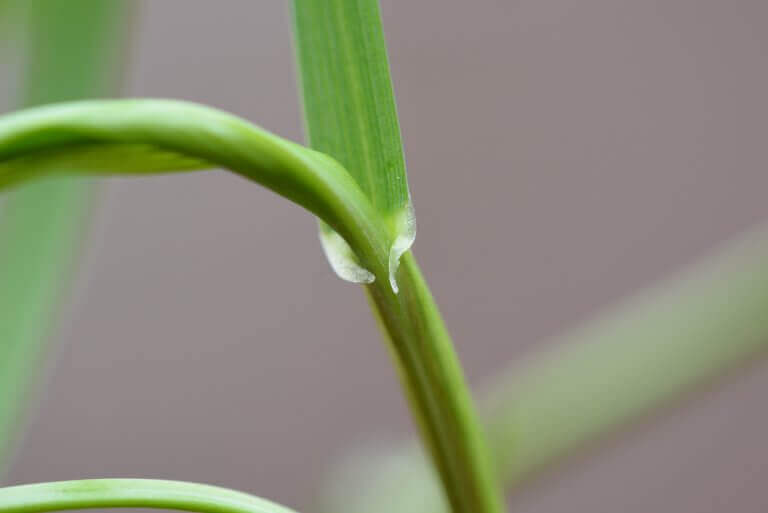 Italian ryegrass is an annual or biennial ryegrass that has become a problematic herbicide resistant weed in several states. While it is not native to the US, it is present in every US state. Some varieties of Italian ryegrass are sometimes planted as a companion crop for alfalfa, or in other seed mixes. See resources below for management recommendations.
Integrated weed management recommendations include:
Prevent entry by ensuring that all feed, seed, and equipment entering the property are free of ryegrass seed
Do not allow patches of Italian ryegrass to grow along ditches, fence lines, or other border areas; control them before they spread to the fields
Vary the effective herbicide sites of action (at least two) in tank mixes and change them up between seasons to decrease the chance of selecting for resistant populations
Herbicide Resistant Populations:
Group 1
Group 2
Group 9 (glyphosate)
Group 10
Group 15
Group 22
Multiple resistance: Group 1 + 2
Italian ryegrass is a problematic weed in cereals, grass seed crops, and grain crops planted no-till. It can result in significant yield losses if this weed is not controlled. Farmers in the US struggle to manage this weed, particularly in areas where Italian ryegrass has evolved herbicide resistance.
Recently, in Texas, Dr. Muthukumar Bagavathiannan's team was able to reduce the Italian ryegrass soil seed bank in wheat by integrating herbicides, harvest weed seed control (HWSC), and delaying tillage.
In this four-year study conducted in Texas and Arkansas, with Dr. Jason Norsworthy, Italian ryegrass control was evaluated using both a standard herbicide (Prowl applied as delayed PRE) and a diversified herbicide program (Axiom plus Zidua applied EPOST in late fall followed by Axial XL in spring). Within both herbicide programs, HWSC (in the form of narrow windrow burning) was compared to a no HWSC treatment. To increase seed predation after harvest, disking was delayed for a month after wheat harvest to expose weed seeds to predators.
At the end of the 4-yr experiment, results showed that HWSC combined with the diverse herbicide program provided greater Italian ryegrass control than other treatments, and a steep reduction in the soil seed bank. In plots with the standard herbicide program (without HWSC), approximately 60 ryegrass seedlings were observed in a 10 sq. ft area, which was reduced to about 8 seedlings/10 sq.ft when HWSC was used, an 87% reduction in ryegrass densities. In addition, the delayed disking strategy further reduced seedling densities (5 seedlings/10 sq.ft) as a result of seed predation. When HWSC was combined with a diversified herbicide strategy, ryegrass densities were <1 seedling/10 sq.ft. Therefore, it is very evident that the use of HWSC in combination with herbicides considerably reduces Italian ryegrass infestations, which will protect wheat yields.
In this video you will find the final results from this large-scale field trial done in Texas.
Researchers: Dr Muthu Bagavatiannan and Dr. Jason Norsworthy
Video Edits: Mark VanGessel
Hero photo credit: Claudio Rubione, University of Delaware. Hero Circle photo credit: University of California.