Our Project
Herbicide resistance is a rising economic problem in US agriculture. Increasingly, growers, crop consultants, and other agricultural professionals are looking toward IWM to more effectively target herbicide resistant weeds on their farms. IWM allows growers to use multiple weed management tactics together in order to combat weeds from various cultural, mechanical, and chemical tactics.
How GROW Can Help You
GROW (Getting Rid Of Weeds) is your trusted Integrated Weed Management (IWM) Resource Center. Here you will find up-to-date, helpful, and trustworthy resources on how to use and learn about IWM for herbicide resistant weeds.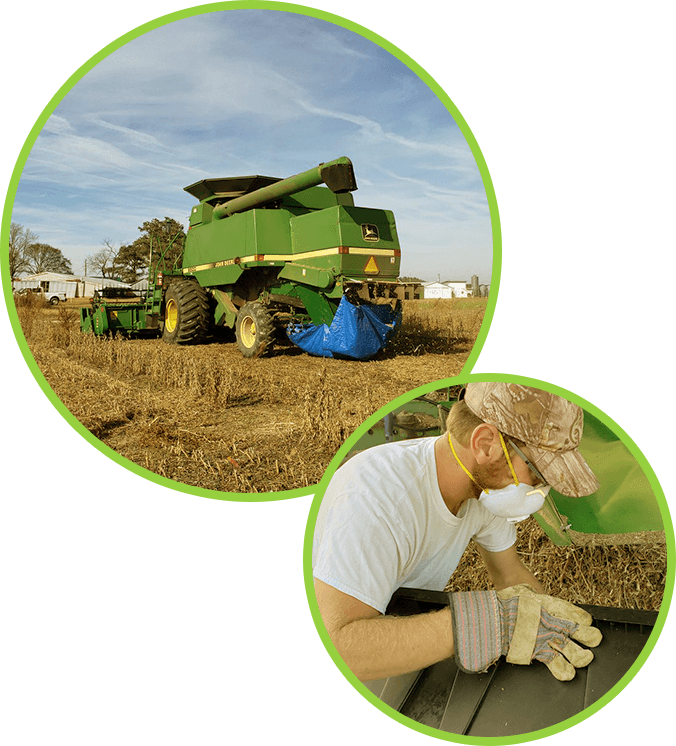 GROW (Getting Rid of Weeds) is a publicly led network coordinating research and outreach, providing science-based information and decision support tools to make agriculture more sustainable and precise. We work to develop integrated weed management solutions that are practical and adoptable.

The GROW team consists of agronomists, weed scientists, and economists from all over the United States:

Mid-Atlantic

North Central

Southern Region

Great Plains

Colorado State University

Assistant Professor (Weed Science) Montana State University

Pacific Northwest

Agricultural Economists

Outreach, Media, and Website
WHY "GROW" IS OUR NEW NAME
One of the changes made to the Integrated Weed Management Resource Center website is the adoption of the name GROW for our collaborative, which represents our goals:
Getting Rid Of Weeds (GROW) through integrated weed management (IWM);
Increasing adoption of IWM practices;
Providing growers with reliable information to help eliminate weeds and slow the development of herbicide resistance;
Increasing yields as we get rid of weeds.
The logo is green to symbolize that, while IWM includes chemical use, we are also proposing non-chemical (greener) strategies. Furthermore, the monocot and dicot leaves represent the fact that we will cover all weeds.
This website will still act as a reliable resource center on integrated weed management practices and a place to read up-to-date articles on advances in IWM and become part of the discussion about herbicide resistance.
For questions to our team, please contact growinfo@grow-iwm.org
You can also sign up for an email subscription: