Note from the GROW team: This page is being updated in an effort to provide you with the most accurate and timely information. In the meantime, please visit the rest of our website to learn more about the tactics to manage herbicide-resistant weeds.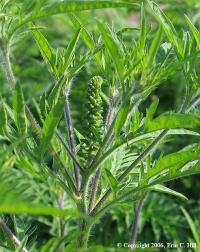 Common ragweed is native to the continental US and Canada, and is a common weed in agricultural settings. Herbicide resistant populations of common ragweed are present in many US states throughout the Midwest, South, and Northeast. Some populations have multiple-resistance to herbicide groups 2, 5, 9, and 14. Herbicide resistant populations require diversified management practices in the absence of these herbicide options, as it can dominate fields if small infestations are not controlled. Integrated weed management recommendations include:

Plant into weed-free soil by controlling all ragweed seedlings prior to planting
Till at night and/or pre-plant burndown herbicides. Tillage during the day stimulates seedling germination
Till in the mid-late spring after ragweed seeds have germinated
Scout often to catch plants before they reach 4-6 inches tall
Scout 2 weeks after the first post-emergence herbicide application
Apply herbicides to plants under 4-6 inches tall for optimal control
Where herbicide-resistant populations are present, avoid using the herbicide groups they are resistant to, and diversify tank mixes with at least two other effective herbicide sites of action (check the resources below for herbicide recommendations).
A rotation of small grains overseeded with clover suppresses ragweed. Ragweed also does not tolerate mowing well.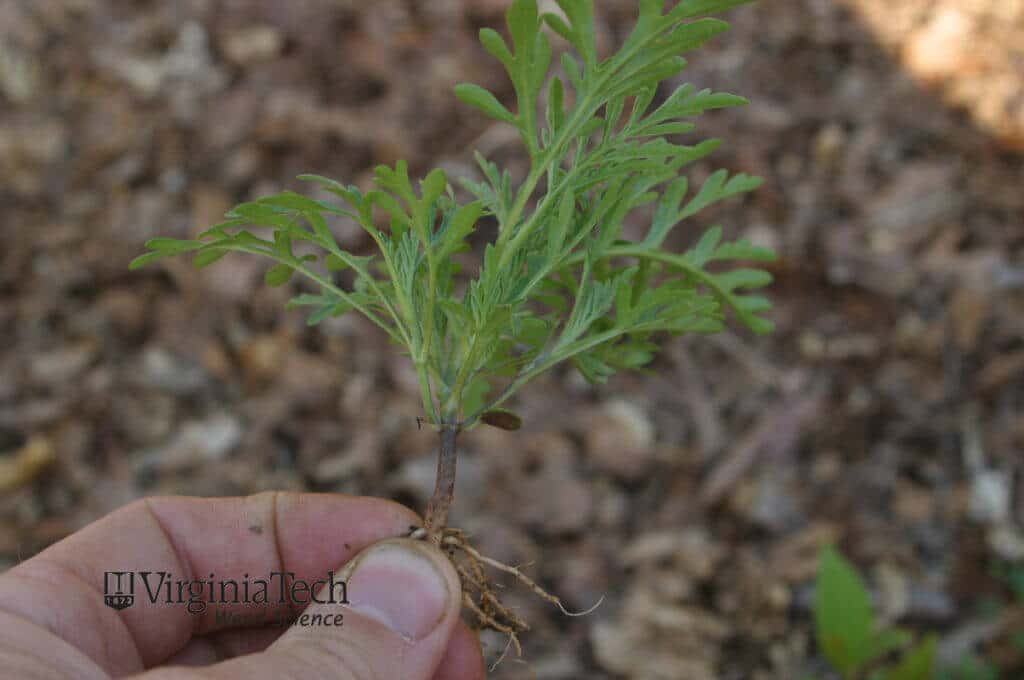 Herbicide resistant populations:
Group 2
Group 5
Group 9
Group 2 + 9
Group 2 + 14
Group 2 + 9 + 14
Locations of resistant populations:
Alabama, Arkansas, Delaware, Illinois, Indiana, Iowa, Kansas, Kentucky, Maryland, Michigan, Minnesota, Mississippi, Missouri, Nebraska, New Jersey, North Carolina, North Dakota, Ohio, Pennsylvania, Tennessee, South Dakota, Virginia, Wisconsin (Search by State to find which resistant populations are present in each state)